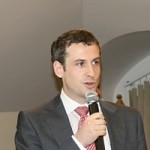 By mishanp on February 10, 2011
In an interview published today, Ilya Levitov, a FIDE Vice President and the man in charge of the Russian Chess Federation, explains why he believes the plans to hold a World Championship match in London broke down, and also reveals details of the next World Championship cycle.
Posted in Russian | Tagged Botvinnik Memorial, Carlsen, FIDE, Gelfer, Levitov, Makropoulos, Pein, RCF, Tal Memorial, Vasiliev | 3 Responses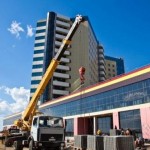 By mishanp on August 4, 2010
Worries over the state of preparations for the World Chess Olympiad in Khanty-Mansiysk have recently made the headlines, but surely the strangest report appeared on the local Ugra Inform website. Their decision to transcribe the conversation during FIDE Vice President Israel Gelfer's inspection quite literally made a drama out of a crisis.
Posted in Russian | Tagged Bondarev, FIDE, Gelfer, Gerber, Ilyumzhinov, Karpov, Khanty-Mansiysk, Olympiad | 8 Responses