Archives by date
You are browsing the site archives by date.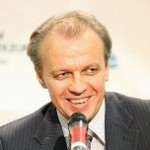 By mishanp on April 20, 2012
After a long break I'm again going to be translating live commentary by GM Sergey Shipov. He's covering the eagerly anticipated 6-game match in Zurich between Vladimir Kramnik and Levon Aronian, and you'll be able to find my live translation at ChessVibes.
Posted in Russian | Tagged Aronian, Aronian-Kramnik match, ChessVibes, Kramnik, Shipov | 26 Responses