Anand's victory over Carlsen in Round 3 of the London Chess Classic was a real rollercoaster. Although play was far from perfect (Carlsen spoilt a great opening, Anand missed easier wins), GM Sergey Shipov, commentating for Crestbook, summed it up by saying, "that's chess, a struggle between living people, who tire and occasionally make mistakes".
You can find Shipov's commentary in the original Russian, with a board on which to play through all the moves and analysis, at Crestbook.
GM Sergey Shipov's live commentary on:
London Chess Classic 2010, Rd 3
VISWANATHAN ANAND – MAGNUS CARLSEN

Good time of the day to you, dear spectators. This is Grandmaster Sergey Shipov, commentating on the London Chess Classic 2010 supertournament for you. At the moment I'm watching on television as Bjorndalen struggles on the shooting range with gusts of wind and snowfall. And thinking, how lucky we chess players are! We sit and play in warmth and comfort. Now if only they paid us like biathletes… Not everyone gets to play a World Championship match. However, I'm sure the players in London aren't being treated badly money-wise. Bjorndalen's unlikely to envy them, but representatives of other less successful sports would, no doubt… There was no problem choosing today's game: the battle between those at the top of the rating list, the World Champion and his likely successor… It was in vain that Carlsen refused to play in the Candidates Matches. It's ended up as a beautiful gesture, in the style of Fischer. But who's actually come off worst? In my opinion, only Magnus. He's missing out on his golden years, not playing at the top level, in a battle for the highest title. Now all he's got in front of him is a normal game against the World Champion in a – forgive me, organisers – normal tournament.
1. e4 After the now habitual delay the round has begun, and the question is already bluntly being posed: will Carlsen risk the Sicilian Defence?
1…e5 No. He's chosen a more solid opening path.
2. Nf3 Nc6 3. Bb5 The Ruy Lopez.
3…a6 But at least we've managed to avoid the Berlin endgame. That's good.
4. Ba4 Nf6 5. 0-0 Be7 6. Re1 b5 7. Bb3 The required program has been fulfilled. Now there's a choice…
7…d6 It's a long, long time since I've had the chance to comment on the Marshall Attack. It seems the players have got bored of cramming up on the line's long and complicated analysis tree. They want to play chess.
8. c3 0-0 9. h3 Nb8 The Breyer Variation. This is a line that Vishy and Magnus have played a few games in recently. It's become a real and prolonged opening duel – one on one.
10. d4 Nbd7 11. Nbd2 Bb7 12. Bc2 Having defended the e4-pawn, White prepares to manoeuvre the knight from d2 to g3.
12…Re8 13. a4 But first he attacks the b5-point.
13…Bf8 14. Bd3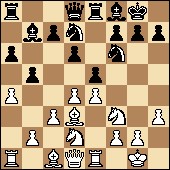 In our times this is a standard manoeuvre, known by all, while half a century ago it was only carried out at the highest level.
14…c6 A forced constriction of the bishop's movement. It's extremely important that Black maintains a flexible and monolithic structure.
15. b4 Now the d2-knight has new options.
15…Rc8 Black's prepared to take on b5 with the c6-pawn. I've seen this all somewhere before… No! The given move order hasn't actually been played before. A novelty.
    [Played in the rapid game V. Anand – M. Carlsen, Christiansund 2010, was:
15…Nb6 16.axb5 axb5 17.Rxa8 Bxa8 18.Nb3 Bb7 19.dxe5 dxe5 20.Be3 Bc8 21.Qc2 Qc7 22.Na5 Bd7]
    [A little later, in Bilbao, the very same opponents took a different path:
15…Nb6 16.axb5 cxb5!? 17.d5 Rc8 18.Ra3 Nh5 19.Nf1 g6 20.N3h2 Bg7 21.Bg5 Qd7 22.Be3 Nc4 23.Bxc4 Rxc4 24.Nd2 Rc7 25.Nhf1 Nf4 26.Bb6 Rcc8 27.Ne3 f5 – Black got good counterplay and… miraculously survived.]
    [And, finally, in Nanjing 2010, they played like this:
15…Nb6 16.axb5 axb5 (again) 17.Rxa8 Qxa8 18.Nb3 Nc4 19.dxe5 Nxe5 20.Nxe5 Rxe5 21.f3 Re8 22.Be3 Bc8 23.Bf2 Be6 24.Nd4 Bd7 25.Qd2 – White got a certain edge, but didn't manage to win.]
16. axb5 Vishy hurries to clarify the situation.
    [He could have maintained the tension with: 16. Bb2 Nb6 17. Bc2, but, you'll agree, it looks a bit artificial.]
    [But after
16.Bb2 Nb6 you can play
17.axb5 cxb5 18.Rc1, stabilising the position – with the idea of d4-d5 and c3-c4.]
16…cxb5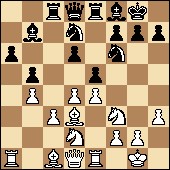 Of course. It would be wrong not to exploit the position of the queen's rook. The c3-pawn will now suffer, particularly if you take into account the possibility of Nd7-b6-a4. However, the sufferer itself might be able to resolve the problem – if it successfully fights to advance to c4.
17. Bb2 I'll note an important nuance – White didn't manage to shut up the position with the move d4-d5. Therefore Magnus should consider the classic Ruy Lopez breakthrough in the centre 17…d5! It looks very promising.
    [I also looked at the sharp 17.c4, which would be followed by
17…bxc4 18.Bxc4 exd4 19.Bxa6
(19.Nxd4 Qb6!)
19…Bxa6 20.Rxa6 Ne5 and, unfortunately for White, it's bad to play
21.Nxd4 in light of Nd3! In general, Black's in time in all lines.]
17…d5 Well done, Kid! He's prepared excellently for his analytical contest with a fearsome opponent. He clearly tricked him in the opening and already has promising counterplay with his pieces. Black's military units are entering the fray in unison. Exchanging everything in the centre gives Black, at first glance, at least equality. The Champion's taking his time, calculating the variations: 1:30 – 1:49.
18. exd5 The most solid move.
    [In the line 18.dxe5 Nxe5 19.Nxe5 Black doesn't have to immediately take on e5, coming under blows (though they're not actually dangerous). It's stronger to play:
19…dxe4! 20.Nxe4 Rxe5 21.Nxf6+
(21.c4? Rxe4!)
21…Qxf6 and Black has an edge on account of the superiority of the b7-bishop over the b2-bishop.]
18…exd4
    [It's not so practical to play
18…Nxd5 19.dxe5 Nxc3 on account of 20.Bxc3 Rxc3 21.Be4! However, Black's also fine here. There's the nice manoeuvre
21…Bc8! after which the a6-pawn remains defended, and for some reason the white knight hasn't got to e4.]
19. Rxe8 Qxe8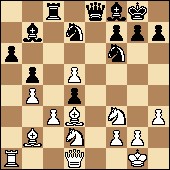 20. c4 An excellent decision. The b2-bishop is revived.
    [If 20. Nxd4 then Nxd5]
    [Even worse is 20. cxd4 Bxb4 – Black has an edge]
20…bxc4 The clock situation makes an impression: 1:07 – 1:43.
21. Nxc4 A debatable moment. If the white pieces were in the hands of another chess player, and not Anand, I'd say he'd blundered 21…Nxd5 22. Na5 Nc3! 23. Bxc3 Bxf3! But Vishy's not like that. He's got something in mind… Magnus understands the above perfectly, and therefore he's not rushing to reply. He's already an old hand!
    [21.Bxc4 Nb6 (21…Nxd5 22. Qb3) 22.Bxa6 Bxa6 23.Rxa6 Nbxd5 24.Nxd4 Nxb4 25.Ra3! and so on led to equality.]
21…Nxd5 You won't come up with anything better. Black's ready to take on b4 as well, getting an extra pawn.
22. Nxd4 Yes, White's giving up a pawn – clearly hoping for an initiative. After 22…Nxb4 it's interesting to look at the reply 23. Nf5, which isn't without threats.
    [After 22. Na5 Nc3 23. Bxc3 Bxf3 24. Qxf3 Rxc3 White would end up in an extremely difficult position. Taking on a6 doesn't work because of the pin. A pawn down, b4 hanging…]
22…Nxb4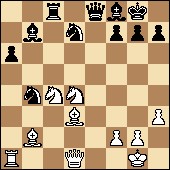 You never know what you can do until you try (Translator's note: literally, the eyes are afraid, but the hands do it). Analysis doesn't reveal any clear path to equality for White. I'll step forward and state that Anand did, after all, miscalculate something somewhere.
23. Nf5 Testing out the idea.
    [Clearly bad was
23.Na5 Nxd3 24.Qxd3 Nc5! and the a6-pawn is in fine health.]
    [While 23.Bf1 is too slow. Black would have a hundred ways of improving his position, holding on to the extra pawn.]
23…Nxd3 24. Qxd3 The bishop pair is already nice, but it's much more important to preserve the a6-pawn. Relevant now is 24…Qe6 25. Ncd6 Rc5! and analysis shows problems for White. Will Magnus find it? His time reserves are great: 0:49 – 1:21. Now it's worth using them and accurately calculating all the possibilities.
24…Be4?! And there's a miscalculation in reply! The position's totally open and there's nothing to get your bearings by. It's hard for humans to work in those conditions. It's all just about the pure calculation of an endless number of lines. The pieces jump around the board like demons – it's hard not to get lost.
    [Leading to a beautiful drawn ending was
24…Nc5 25.Nh6+! Kh8
(25…gxh6? 26.Qg3+)
26.Qf5 f6 27.Nd6! Bxd6 28.Qxf6! Bf8 29.Nf7+ Kg8 30.Nh6+! gxh6 31.Qh8+ Kf7 32.Qf6+ with perpetual check.]
    [But this is what the path to probable success was like:
24…Qe6 25.Ncd6
(25.Nfd6 Nc5!)
25…Rc5!! 26.Nxb7 Rxf5 and there are drawbacks to whichever way you take the a6-pawn –
27.Rxa6
(27.Qxa6? Qxa6 28.Rxa6 Rb5!)
27…Qe1+ 28.Kh2 Qxf2 29.Ba1 Ne5 – the pawn situation is bearable for White, but his king is weak. And the knight on b7 is useless.]
25. Qd4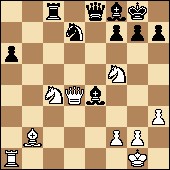 The knight on f5, alas, isn't so tasty because of the Nc4-d6! blow. The f8-bishop is overloaded with responsibilities.
25…Bxf5 Magnus is playing with fire – letting himself come under an attack.
    [It was more reliable to play 25…Qe6! 26. Ncd6 Rb8 27. Re1 (27.Nxg7? Qxd6) 27…Bxf5 28. Rxe6 Bxe6 with obvious equality.]
26. Nd6 Just try and take it!
26…Qd8 There's nothing else.
27. Nxf5 Now the g7-point is under fire, and there might be a pin on the d-file. There's plenty to think about…
27…f6?! Something's up with Carlsen. He's spoiling things on every move! Either he's tired or he's lost concentration (which comes to the same thing). In general, it's hard to tell from afar… But inaccuracies and mistakes are following one after another.
    [It was possible to make a draw from a position of weakness with:
27…Qf6 28.Qxf6
(28.Qxd7 Qxb2!)
28…Nxf6 29.Bxf6 gxf6 30.Rxa6]
    [While the metal monster recommends
27…Rc6 28.Nxg7 Qb6, promising a peaceful old age for Black. It knows best, but it's hard for a human to play that way.]
28. Rd1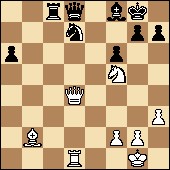 And what can be done now? Black's king is weak, the knight is pinned. The a6-pawn's good for nothing. Time: 0:38 – 0:22. While Magnus was playing quickly he was playing well, but stopping to think has only done him harm. That happens, when you're in bad form. The effect is simple: the longer you think, the worse your move! The way it happens is that in the first few minutes you see normal, efficient moves, but you force yourself to really get into the position. Telling yourself you'll find something a little more accurate. As a result you find those mythical subtleties and make an unusual and… very weak move, as a rule, missing a refutation on your opponent's very next move – and not something deeper at all.
28…Rc2?! This looks very much as though it's the decisive mistake. However, the position was already extremely dangerous.
    [Only inhuman efforts could save him:
28…Rc7 29.Qd5+ Kh8 30.Qf7 h6! 31.Ba3 (it gives nothing to play 31. Nxh6? gxh6 32. Rxd7 Rxd7 33. Bxf6+ Bg7! 34. Bxg7+ Kh7 and so on) 31…Qc8! 32.Re1 Nc5! 33.Qg6 Qd7! 34.Re8 Rc8 35.Nxg7 Rxe8 36.Nxe8 Qd1+! 37.Kh2 Qd4! 38.Bxc5
(38.Nxf6 Bd6+!)
38…Qxc5 39.Qxf6+ Kg8 40.f4 Qe7 41.Qc6 a5 – and it appears this crazy ending holds. But no-one would be able to reach the given position with Black.]
    [While Vishy's thinking I'll allow myself to look a little ahead:
28…Rc2 29.Nh6+! gxh6 30.Qg4+ Kh8
(30…Bg7 31.Qe6+! Kh8 32.Rxd7 +-)
31.Rxd7 Qxd7 32.Bxf6+ Qg7 33.Bxg7+ Bxg7 – can this position be held? Is it possible to construct a fortress? I doubt it. The coordination of the black pieces is very poor, or rather, there isn't any. The king's weak and White also has the idea of pushing the f2-pawn in reserve. In general, it needs deeper analysis…]
29. Nh6+ Yes! The Champion found the correct path.
29…gxh6
    [Of course not 29…Kh8? 30. Nf7+]
30. Qg4+ Now there are two replies. One loses quickly. The other – slowly.
30…Bg7 Carlsen's decided not to suffer and instead die in the very near future. The Kid's fallen apart! Simply fallen apart…
    [I may as well reveal Black's essential problem in the line:
30…Kh8 31.Rxd7 Qxd7 32.Bxf6+ Qg7 33.Bxg7+ Bxg7 – if the rook here was on f8, then there'd be a fortress. But in reality White won't allow Black to return the rook to its base and will methodically dismantle the defences:
34.Qd7 Bf8 35.Qf5 Rc1+ 36.Kh2 Bg7 37.Qd7!! Bf8
(or 37…Ba1 38.f4!)
38.Qd4+ Kg8 39.Qd5+ Kh8 40.Qe5+ Kg8 41.Qg3+ Kh8 42.Qb8 Kg7 43.Qb2+!]
31. Qe6+! An unpleasant zwischenzug.
31…Kh8 32. Rxd7 Now there's no way of giving up the queen without soon getting mated.
32…Qf8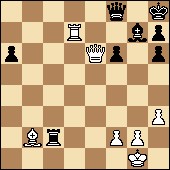 33. Ba3?! Help has arrived from an unlikely source! Black isn't obliged to take the poisoned bishop at all.
    [Leading to a win was:
33.Rf7 Qb8 34.Re7 Rc8 35.Rxg7! for example,
35…Qxb2 36.Qf7 Qa1+ 37.Kh2 Qe5+ 38.f4! Qxf4+ 39.Rg3 and Black has to give up the queen.]
33…Qg8 Of course.
    [It was bad to play: 33…Qxa3? 34.Rd8+ Bf8 35.Qxf6+ Kg8 36.Qe6+ Kh8 37.Qf7!]
34. Qxa6 Black has been given time to catch his breath. Yes, the pawns are split, yes, the king is weak. But there are still chances of surviving.
34…Qe8 But Magnus is being let down by time trouble: 0:10 – 0:10
    [He should have immediately returned the prodigal rook with 34…Rc8! covering the back rank. And then for example 35. Be7 (35. Qa7 Ra8!) 35…Qe8 36. Qd6 Kg8, and Black's still hanging on.]
35. Qa7 A strong refutation. Now Black won't be in time to organise a defence.
35…Qg8 36. Be7 And here Anand missed a simple win!
    [He should have cut off the black rook with 36. Bc5! creating the terrible threat of Qa7-b6 and Rd7-d8. If 36…Re2 then 37. Be7! is decisive.]
36…Rc8 At last!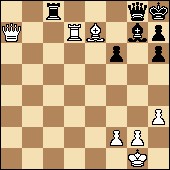 And once more Carlsen has chances of surviving. The game resembles a seesaw.
37. Qa6 Qe8 Black is holding onto the f6-pawn with tactical tricks. For now the rook's under attack…
38. Ra7 And now the king needs to be moved to g8, so that taking on f6 would be without check. And then an unexpected black counterattack would follow.
38…Kg8! With his flag about to fall the Norwegian found the saving resource.
39. Qe6+
    [It would be a mistake to play 39. Bxf6? because of Bxf6 40. Qxf6 Rc1+ 41. Kh2 Qb8+! and White loses his rook.]
39…Kh8 40. Qa6 Kg8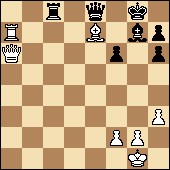 The time control has passed. We'll drink coffee (Kramnik will confirm how important it is to take your time over that process instead of making a move) and get ready for the next round of the struggle. The Indian Maestro is going to have to win the game over again… I suggest returning the queen to e6, and then covering the dangerous h2-b8 diagonal with the move f2-f4. Then White can hide the king on h2 and attack in comfort. It can't be ruled out that he's still winning.
41. Qe6+ By pushing the black king into the corner White deprives his opponent of the Qe8-c6 resource, as after a queen exchange a fatal rook check on a8 would follow.
41…Kh8 The first part of my brilliant and unusually deep plan has been carried out…
42. Kh2 A permissible variation in move order. The pawn can head for f4 later. If need be. I'm just concerned about whether Black can now propose an exchange of rooks…
    [If 42. f4 Ra8? then you'd win with the elegant 43. Bxf6! Qxe6 44. Rxa8+]
42…Rc6 This doesn't look good. It's not aesthetic. The back rank will once more be weak.
    [Crying out to be played was:
42…Ra8 43.Rxa8
(43.Rb7 Qc8!) (43. Bxf6?? Qb8+!)
43…Qxa8 44.Bxf6 Qb8+ 45.g3 Qf8 46.Bxg7+ Kxg7 – it would still be an uphill struggle for White to win here.]
43. Qb3 Rc8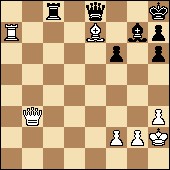 As it turned out, that was just a waiting manoeuvre. Well, Vishy should find a means of methodically strengthening. A dance by the white queen in combination with the pushing of pawns should lead to the fall of the f6-pawn. With rooks still on the board that loss is likely to lead to a mating attack on the black king.
44. Bd6 Was it a good idea to stop attacking the f6-pawn? However, White's within his rights not to hurry.
    [It seems it was stronger to play: 44. Qb7! Rb8 45. Qd5 Rc8 46. f4 and so on.]
44…Qg6 45. Qb7 Rd8 I'll be honest. Black's had worse positions in this game. Now there's even a chance, believe it or not, of freeing the bishop from its miserable cage on g7 via h6-h5 and Bg7-h6.
46. Bg3 Rg8
    [It was already worth considering 46…h5 here.]
47. h4 Finally Anand came up with the bright idea of including pawns in the attack. But, in my opinion, it's pretty late. A stitch in time saves nine.
47…Qf5 Carlsen is being cautious. Clearly he's worried about losing the pawn on h5. However, you can't get away from the move h6-h5.
48. Qc7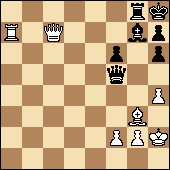 I don't see any constructive ideas for White. Probably because there aren't any.
48…Qd5 49. Ra5 But Vishy, it seems, sees them! He's intending to put the pawn on h5, keeping the black king, and bishop, even more tightly boxed in.
49…Qe4 50. Qd7 The deliberateness of a master.
    [After 50. h5 you'd have to take account of 50…Qg4]
50…Qc4 While talking about the limited attacking options for White, you shouldn't forget that Black isn't capable of undertaking anything whatsoever. He has to carefully, accurately, tread water – which from a mental point of view is very unpleasant. You imagine threats on all sides, and there's no way of simplifying play.
51. Qf5 Qc8 52. Qf3 The game of cat and mouse continues.
52…Qd7 There's plenty of time: 0:36 – 0:43.
53. Bf4 Aiming at a new point of attack.
53…Qf7 54. g3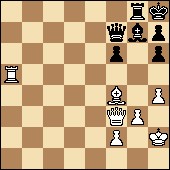 Deliberately, extremely slowly, the white pawns are advancing. The reorganisation h4-h5, g3-g4, Bf4-e3-d4 and Ra5-f5 is asking to be played. True, it's not entirely clear how to break through the f6-pawn, if Black doesn't blunder it…
54…Re8 Yes. Nothing more can be done on the g-file.
55. Be3 Ah, yes… It seems the idea of putting the bishop on d4 has also occurred to Anand. That's not a good sign.
55…Rg8 Carlsen has decided simply to stand still – to wait and see what aces his opponent has up his sleeve. But are there any at all?
56. Ra6 Whether from the front, the side or diagonally, the f6-pawn isn't going to be easy to take, as the three attackers will find exactly three defenders.
56…Re8 For victory White must combine threats on the last three ranks.
57. Ra7 And the World Champion understands that much better than I do. Seven or eight times better.
57…Re7 Of course the exchange of rooks would have made Black's task much easier. If only someone would let him…
58. Qa8+ Qf8 It's also undesirable to exchange queens. Unless, of course, you can win something in the process.
59. Ra6 Re8 60. Qc6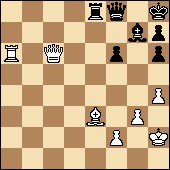 The dance continues, providing no enjoyment whatsoever. The sooner it all ends the better!
60…Rc8 61. Qf3 The second control has also passed. Now the players will get an additional 30 seconds on each move i.e. the game can go on for a long time. A very long time! On the 103rd move White will play g3-g4! and then manoeuvre his pieces for another 49 moves…
61…Qf7 Freeing the f8 square for the rook. The threat was Be3-d4.
62. Ra7 Qe6
    [Of course 62…Rc7? was no good because of 63. Qa8+]
63. Qb7 Qg8 The only, but sufficient, defence.
    [Losing was 63…Rg8? 64. Bxh6!]
64. Bf4 The clocks show: 0.16 – 0.20. Time is slipping away and there's still no win. However, nothing will stop the players making a quick ten moves and rustling up 4-4.5 minutes.
65…Rd8 65. Qa6 Re8 66. Rc7 Ra8 67. Qc6 Re8 We sit, smoke and await news.
68. Be3 Not threatening, but warning about the move Be3-d4 i.e. it might be a threat, or might just appear to be one… 
68…Rb8 69. Bd4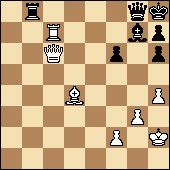 But no. It seems the Champion has found the best situation in which to apply pressure. The black rook has carelessly allowed itself to be separated from affairs on the kingside. It might end badly.
69…Qf8
    [In the line 69…Rf8 70. Re7 Rf7 71. Re6! there was the direct and unambiguous threat of Re6xf6! and there's no way of bringing up a third defender: 71…Qf8? 72 Re8 – there it is, the successful combination of threats on a number of ranks.]
70. Qc3 Now the manoeuvre Rc7-c6 will follow. The clouds are gathering over Carlsen. Anand has "outdanced" him.
70…Re8 Magnus' task is to give up the pawn in such a way as to organise the next round of resistance. Not to lose immediately.
71. Rc6 Ah, if you could manage to exchange not only the bishops, but also the queens! There are drawing chances in the rook ending a pawn down.
71…Qf7 And now, it seems, the fruit is ripe to be plucked.
72. Bxf6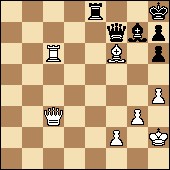 There it is! Only won't the f2-pawn be hanging? For example, after 72…Kg8.
72…Rf8 Magnus is playing more straightforwardly. He's hoping, as I said, to switch play to a rook ending.
    [It seems it didn't really change anything to play: 72…Kg8 73. Qb2! Rf8 74. Bxg7 Qxg7 75. Qd2! with great winning chances for White.]
73. Bxg7+
    [There was no way of maintaining the tension: 73. Bd4? Qxf2+!]
73…Qxg7 74. Qe3 As was to be expected. With queens on the board it's much easier to get to the h6-pawn, or even to his majesty himself.
    [Even more accurate was 74. Qc5!]
74…Qb2 A harmless counterattack.
75. Kg2 Qb7 And this is just a bluff. White can ignore the pin and coolly take the pawn with the queen. It's not hard to calculate…
    [More stubborn, of course, was 75…h5.]
76. Qxh6!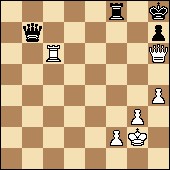 Anand's precise. The game's close to its logical denouement.
76…Qf7
    [The move that was planned in advance, 76…Rc8, would lose after 77. Qf6+ Kg8 78. Qe6+!]
77. Rc2! Two extra pawns on one wing is enough for victory. The rest is a matter of simple technique. BLACK RESIGNED. In a titanic struggle Anand "tortured" literally everyone – his opponent, your commentator, and, I'm sure, the whole auditorium. For Carlsen it's a particularly annoying and painful loss because he wasted some excellent opening work. With its help he (as Black!) got a completely comfortable edge and, according to the logic of events, should have increased it without any particular risk, but… What happened to the Kid in the middlegame is a mystery to me. He conducted the game very poorly in the complications, continually miscalculating, and got himself into a hopeless position. In principle Vishy is hardly likely to be too proud of this game either. He didn't convert his advantage as well as he could, more than once letting his prey slip from his grasp. Well, that's chess, a struggle between living people, who tire and occasionally make mistakes… I'm grateful to the public for its long-suffering patience and attention. Working for you has been Grandmaster Sergey Shipov. All the best!
1 – 0
Game viewer by Chess Tempo