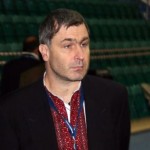 By mishanp on October 19, 2010
Despite his loss today to Aronian, Vassily Ivanchuk has been in impressive form of late, particularly in his dominant performance on the first board at the Olympiad. He recently gave an interview to the Ukrainian "Podrobnosti", where he talks about the Olympiad, what chess means for him and who he sees replacing his generation of players.
Posted in Russian | Tagged age, Anand, Carlsen, Gelfand, Giri, Ivanchuk, Jobava, Karjakin, Maria Muzychuk, Moiseenko, Olympiad, So, Tukmakov, Vachier-Lagrave, Volokitin | 3 Responses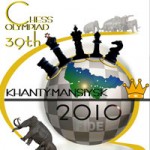 By mishanp on September 19, 2010
With the World Chess Olympiad set to start on Tuesday in Khanty Mansiysk, Grandmaster Sergey Shipov previewed the event at Crestbook, giving his verdict on the favourites, medal contenders and dark horses for both the men's and women's events.
Posted in Russian | Tagged Akopian, Anand, Aronian, Chiburdanidze, Crestbook, Dzagnidze, Galliamova, Gashimov, Gelfand, Jakovenko, Kramnik, Levitov, Malakhov, Morozevich, Nakamura, Nepomniachtchi, Olympiad, Sargissian, Shipov | 5 Responses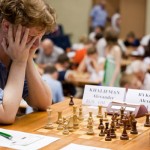 By mishanp on August 17, 2010
While on his way to winning the Minsk Open, former World Champion Alexander Khalifman gave a long and thoughtful interview to Elena Klimetz for the openchess.by website. Topics include why his career tapered off after winning the world title, parental pressure on young chess players, and the match in Sofia.
Posted in Russian | Tagged age, Anand, computers, Gelfand, Kamsky, Kasparov, Khalifman, Kramnik, Minsk Open, Topalov, WC 2010 | 4 Responses
By mishanp on June 20, 2010
The second installment of Boris Gelfand's answers to the questions of Crestbook readers kept up the incredible length and quality of the first. A general title might be, "Everything you ever wanted to know about GM chess but never dared to ask". He patiently answers questions ranging from "e4 or d4" to "what's the meaning of life"!
Posted in Russian | Tagged age, Anand, Anti-Moscow, Carlsen, Caruana, cube, Elista, FIDE election, football, Gelfand, Giri, Grischuk, Ilyumzhinov, Ivanchuk, Karpov, Kasparov, Kramnik, Makropoulos, Najdorf, Nakamura, Petroff, Pirc, Rodshtein, time control, Topalov, WC 2010 | 5 Responses
By mishanp on May 6, 2010
Boris Gelfand's responses to reader questions at Crestbook were all you could hope for – patient, revealing and full of insights and anecdotes. Remarkably these translations are only a fraction of the original, and this is only part one.
Posted in Russian | Tagged age, Gelfand, Ivanchuk, Kasparov, Korchnoi, nature or nurture, Petrosian, Rubinstein, Tal | Leave a response
By mishanp on December 22, 2009
After his win in the FIDE World Cup Gelfand gave a long and fascinating interview to Yury Yakovich at Chesspro.
Posted in Russian | Tagged age, Berlin, computers, FIDE, Gelfand, Kasparov, Kramnik, Makropoulos, Petroff, Rublevsky, Yakovich | Leave a response